Two teams from Bunnyfoot recently successfully completed the 2010 CARE New Media Adventure Challenge.
This involved covering 26 miles by foot, by canoe, and by bike – and a few interesting challenges along the way.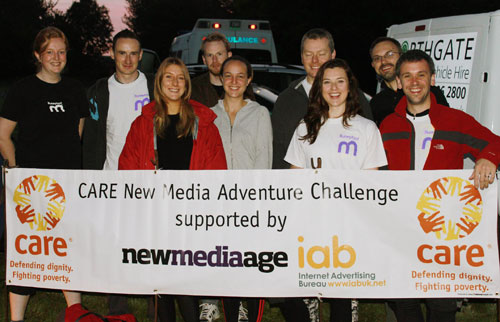 The Bunnyfoot teams raised over £3000 to support CARE International in their activities. CARE International is one of the world's top three aid agencies, fighting poverty and injustice in over 70 countries around the world and helping 65 million people each year to find routes out of poverty. They are currently making a huge difference to the lives of those caught in the terrible floods in Pakistan, on top of countless other projects.
Various fundraising events were organised prior to the main challenge – these included cake stalls, raffles, usability workshops, auctions of promises, and general bribery, corruption and emotional blackmail.
We would like to thank all that generously donated their money, their time, and items for raffles.