Bunnyfoot hosted the latest of our regular workshops in London last Thursday, 'Zoom Out to Zoom In; Designing Effective Human-Centred Services.'  This event brought together some of the biggest brands in the UK with a chance to learn a new approach and network with others in the field.
Aimée Windsor Brown spoke on the benefits of zooming out from individual usability challenges to apply a human-centred design approach across a whole service. She answered some of the big questions surrounding service design and shared a variety of research, modelling and prototyping methods that are most effective when designing holistically across service touch-points and transitions.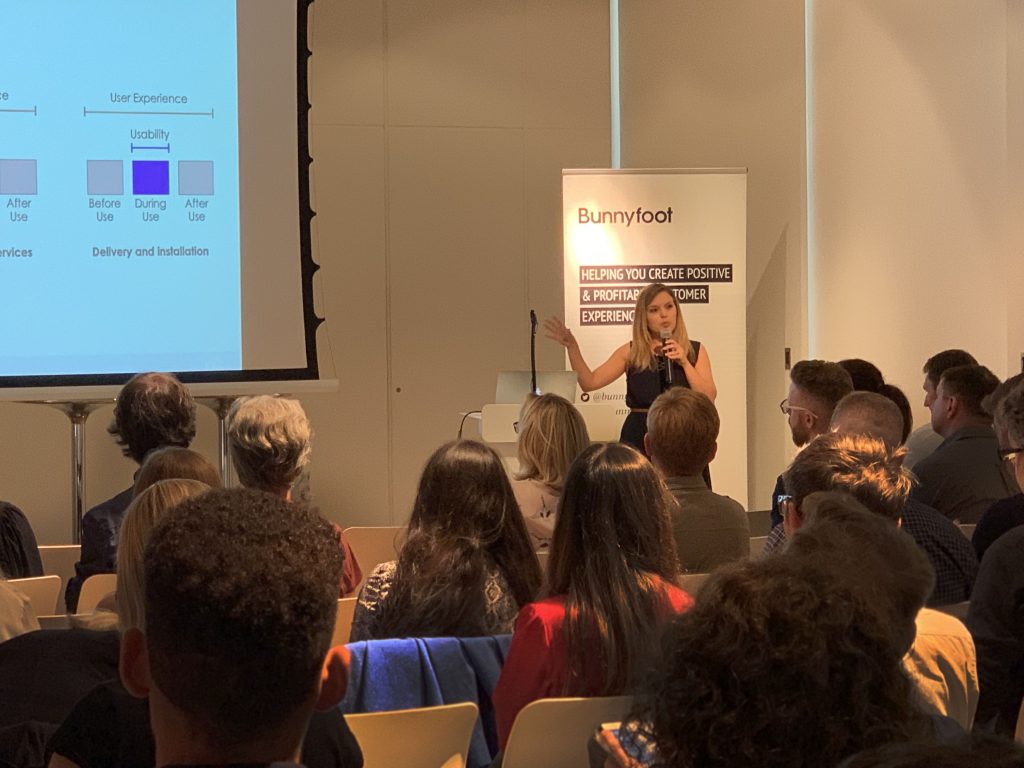 Mila Kayukala then spoke on considering the planet as a key stakeholder in service design. She shared a number of examples of sustainable design done well and badly across physical and digital service elements, and inspired attendees to consider how they could apply sustainable design thinking to their work immediately.
The rest of the afternoon was an opportunity for discussion and collaboration to create stakeholder maps and service blueprints, with each attendee leaving armed with insights, research opportunities and ideas for how they could think more strategically across the service their organisation provides.
Want to learn more?
If you would like us to run a service design blueprint workshop in your organisation, or would like support in thinking strategically across your whole service, we'd love to speak to you.