At Bunnyfoot we help our clients produce exciting and interesting ways to engage their customers whilst delivering the behaviours the business needs. Often this is achieved by introducing playfulness – partly to increase engagement and fun, but also as a way of guiding the actions and behaviours that are desired.
This approach is supported by recent research by American computer scientist Ben Shneiderman who investigated how user interfaces can be more fun and exciting. Shneiderman believes designers must address three important goals that contribute to fun interfaces:
Provide the right functions so that users can accomplish their goals
Offer usability plus reliability to prevent frustration from undermining the fun
Engage users with fun features.
We show a few examples of this below and as you will see sometimes it's a simple thing that can create a powerful effect.
Playful Design in Day-to-Day Life
Urinal Fly – helps to keep toilets cleaner everyday
An image of a fly (etched into the porcelain or as a stick on decal) is added to the urinal – the idea behind this is to reduce splash by improving the user's aim (and thereby reduce cleaning costs). Apparently this has been very successful and the "urinal fly" is now advertised as "keeping bathrooms up to 80% cleaner".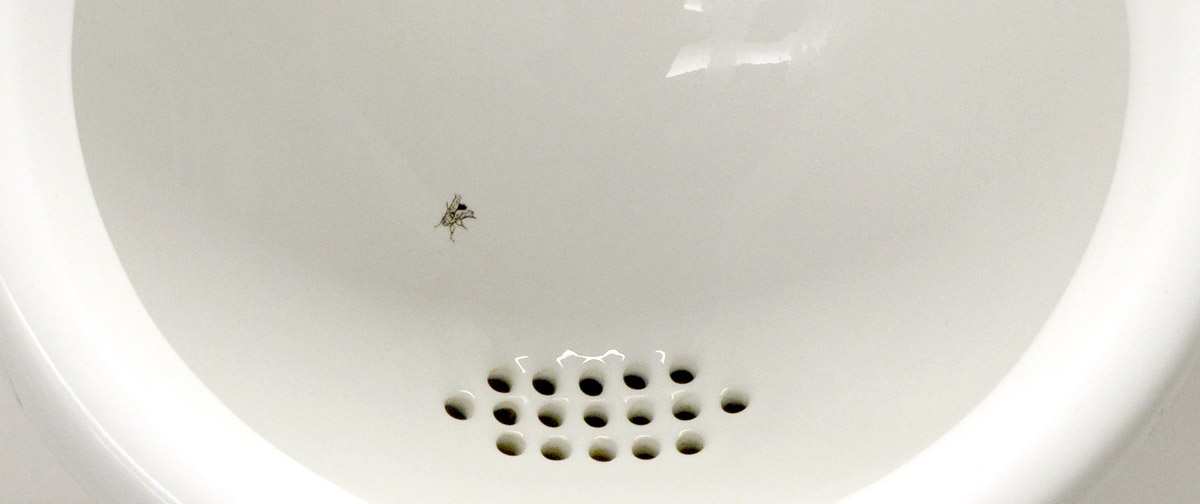 Play is a natural behaviour and by placing the fly in the urinal, an everyday task has an element of play and challenge to it. In fact it has been shown that placing pretty much anything in there will work (even your company logo, although you would probably not want that association). It is thought that the fly is particularly effective because the fly simulates something that could be real and therefore movable (a bit of a goal/competition) and also could represent something unwanted and unclean that should be washed away, but that isn't too scary and might inhibit 'performance', like a cockroach or big spider.
Oatly – it's like milk, but made for humans
Oatly is an oat-based milk alternative with packaging that is designed to appeal to Generation Y and trending lifestyles like dairy-free and veganism. They use user-friendly messages and packaging as a way to encourage people to drink oat milk instead of cow's milk, whilst the comic design and handwritten copy make their oat drink a desirable product.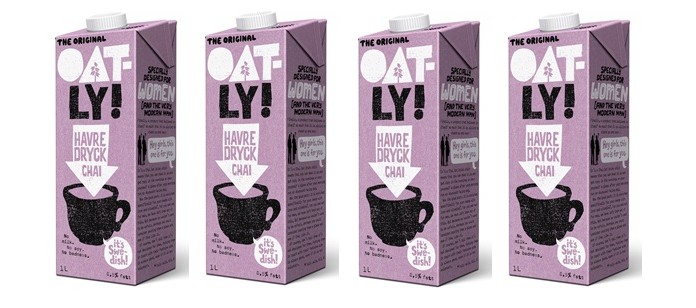 Citymapper – Jetpack to your destination
Citymapper is a navigation app, which displays Shneiderman's three elements; demonstrating functionality whilst being reliable and providing fun features such as how long it would take to jetpack to a place and the equivalent pints of bitter or cupcakes to the amount of calories you burn walking 3.7 miles.
Virgin America – fun transactional experience
Virgin America introduced a new booking site and like many other redesigns in the past year, it provides a much smoother and intuitive experience across different platforms. But unlike others, Virgin went the extra mile and added elements of playfulness and cheeky humour to the website.
Instead of using standard maps to represent the cities and their airline services, they created animated buttons that capture stereotypes of the city as well as landmarks. For example, Abraham Lincoln is central to Washington DC's image, whilst a Voodoo doughnut represents Portland.
Users are also able to select an avatar for each of the passengers booking in on a journey, which makes the task of choosing seats a bit more interesting than your standard person outline (viewed from above).
Playful design combined with Social Media
Duolingo – 34 hours are equivalent to 1 university semester
Many social media platforms also use playful elements, and these become enhanced when the game is with other people or friendship groups.
One example is Duolingo, a popular language-learning platform that takes a fun playful approach to learning a new language. The exercises are engaging and help users learn words and phrases and the learning process happens in the form of quick quizzes that test your speaking, listening and writing. For those who have difficulties staying engaged while learning, Duolingo offers a playful and socialised approach – playing competitively against others (friends through Facebook) who use the platform.
A study suggests that Duolingo is more effective than an average university course.
Tinder – swipe people away to get rid of them
Tinder is a hugely popular dating app that links up to your Facebook profile to make sure users are matched with real people who share location, similar interests and common friends. People can then like or dismiss potential matches based on their photos and mutual interests.
The core success of this is based on the simplicity of Tinder's interface and the playful interactive element. Tinder allows you to scroll through people and focuses on the fun ability to swipe on your smartphone; swipe left – Nay, swipe right – Yay. To make it challenging users can only swipe once, so if you get rid of someone by accident they are no longer available to you. After you get a match the app allows you to 'send a message' to the person or 'keep playing', so it makes sense for people to think to it as a game rather than online dating.
Waze – how playful design helped to build a billion dollar company?
Waze, a company founded in 2008 was sold last year to Google for $1 billion. The GPS-based app offers playful design, combined with smart navigation results that come from crowd-sourced user data (Waze community) and real-time user engagement.
The app has a lot of useful crowd-sourcing functions; other drivers can inform you of traffic jams, police in the area, fuel prices and many other reports, which Waze delivers to users in real time. The user experience that Waze provides is playful and usable. The task of driving your car from point A to B is converted into a game, as you earn points based on distance and level up from being a 'Waze Baby' to 'Waze Royalty'.
Including these elements of playfulness creates both delight and remarkableness, whilst driving the desired behaviour of your target customers.
The most important thing from the outset is to know your customer in order to understand what buttons to press and how to best engage their playful side. This is where customer research, ideation and testing come in to make sure you get it just right.
Want to learn more?