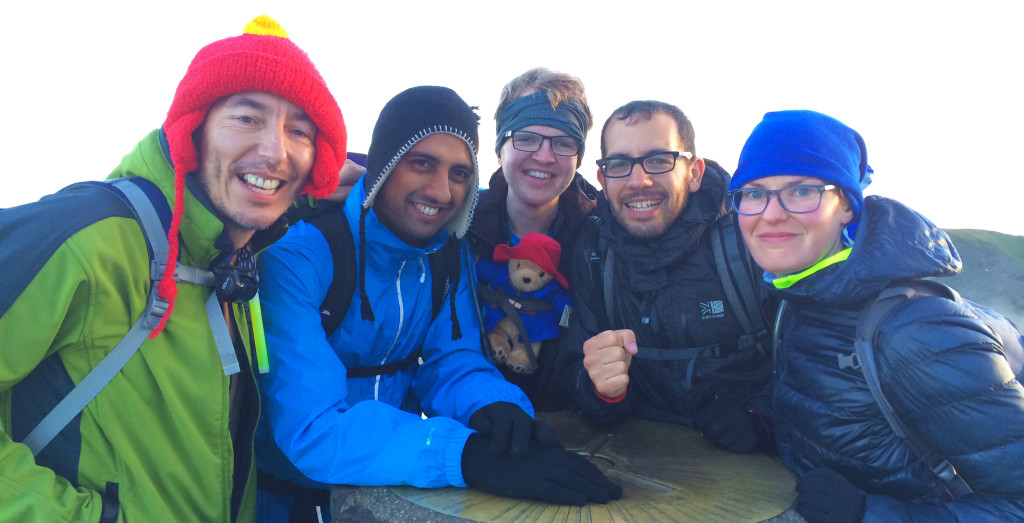 How could we be any prouder of Team Bunnyfoot climbing the highest mountains in Scotland, England and Wales last weekend, coming in at 26th place out of the 50 teams who competed AND finishing in 27 hours and 19 minutes?

Well, by gaining the award for "The Best Team Spirit", that's how. This is what the Three Peaks Challenge had to say about Team Bunnyfoot:
"There were several contenders for this award – great camaraderie and team spirit were observed on many occasions. However there was an overwhelming consensus of opinion from the marshals and base teams that the Best Team Spirit Award should go to Bunnyfoot for sheer determination to carry on… The team was involved in an accident between Fort William and Stirling but rather than throw the towel in they carried on with the challenge and finished in a very respectable time of 27hrs 19mins. They were also flagged up by many of our marshals as being very cheerful, friendly and they stuck together at all times."
Congratulations to the team of Amitai, Dipesh, James E, Jon, Vero and Katia. They faced snow, they overcame a car accident (their time of 27 hours and 19 minutes includes the accident and the aftermath of patching up the battered bumper, bonnet and leaky radiator) and of course physical and mental exhaustion. Straight back to work on Monday, hobbling around the offices, they were still smiling.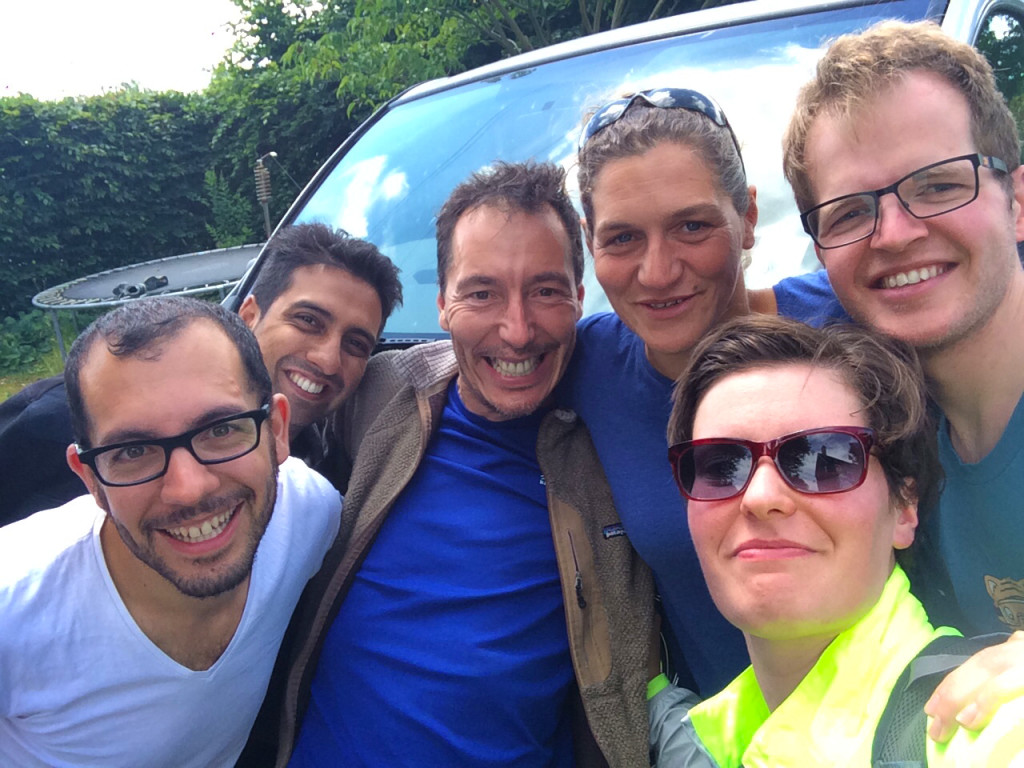 Today is the last day to donate to Team Bunnyfoot who are raising money for Action Medical Research, help us to support this very worthy charity.