Just as Bunnyfoot enjoy the challenge of making your website more usable and accessible, a team of us are embarking on the adventure of the Three Peaks Challenge climbing Ben Nevis (1,344m), Scaffel Pike (978m) and Snowdon (1,085m) on 5th July.
We are raising money for children's charity Action Medical Research, dedicated to improving the health of babies and children in the UK.
Meet our team of Three Peak Challengers: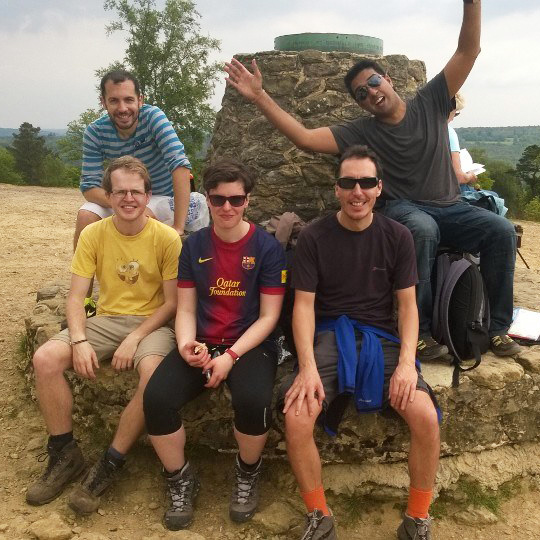 Amitai – Lean mean running machine. Amitai is switching from the hipster streets of Hackney to mount the foot of Ben Nevis & will be wanting to do it quickly.
Dipesh – A few months ago was exercise phobic, now just enjoys moaning about exercising. Quote from trial walk: "As much as I hate walking up hill. I hate walking down hill more!"
James – Sad the day our office moved closer to his flat as it gave him a shorter distance for cycling each day. This man was born for Three Peaks & will probably want to keep going after he's completed Snowdon.
Jon – Our faithful leader and possibly the most effortlessly fit person on the planet. He has just sailed halfway around the world so is swapping salty sea air for fresh forest breeze.
Vero – Having recently become addicted to triathlons & a long term addict of all classes Virgin Active, the Three Peaks is a weekend of challenging fun for this fit bunny.
It's going to be a gruelling 24+ hours so help us support this very worthy cause!